Free Shipping on any computer bundle
Now for a limited time: When you purchase any bundle from MyZone computers, mentioning that you visited this website will earn you a FREE webcam with your purchase! Valued at $30.00, shopping at MyZone Computers just got better!
ThinkCentre D1U: $129.00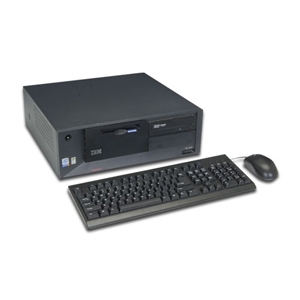 Product Description:
This product has been refurbished to a state of like-new performance. 1 Year Replacement Warranty included.

Introducing the ThinkCentre model. This fast, powerful corporate class PC boasts an Intel Pentium 4 2.6 GHz processor, 512mb of fast DDR RAM and a 40GB hard drive. Connecting external components, such as digital cameras, is quick and easy with 8 built-in USB ports (2-front, 6-rear). The ThinkCentre M50 model features a tool-free chassis design, which simplifies and enhances maintenance. Mechanical improvements have been made to the overall design of the ThinkCentre PC, including improved airflow and reduced noise.
Product Specifications:
-Intel Pentium 4 2.6 GHz processor
-512 DDR RAM
-40GB Hard Drive
-Integrated Audio AC '97 Intel Pro 10/100/1000 Gigabit Ethernet RJ-45 Front ports,
- 2 x USB Back ports
- 6 x USB
- 2 x PS2 ports (Keyboard, Mouse),
- Audio line in jack, headphone jack, microphone jack.
- RJ-45 (Ethernet), Parallel port, Serial port, VGA Expansion slots
- 4 PCI Slots (4 available)
Drive bays:
-2 x 5.25 (1 occupied)
-1 x 3.5
OS: Microsoft XP Professional with COA sticker
IBM for Only $129 includes FREE SHIPPING
Precision 390: $399.00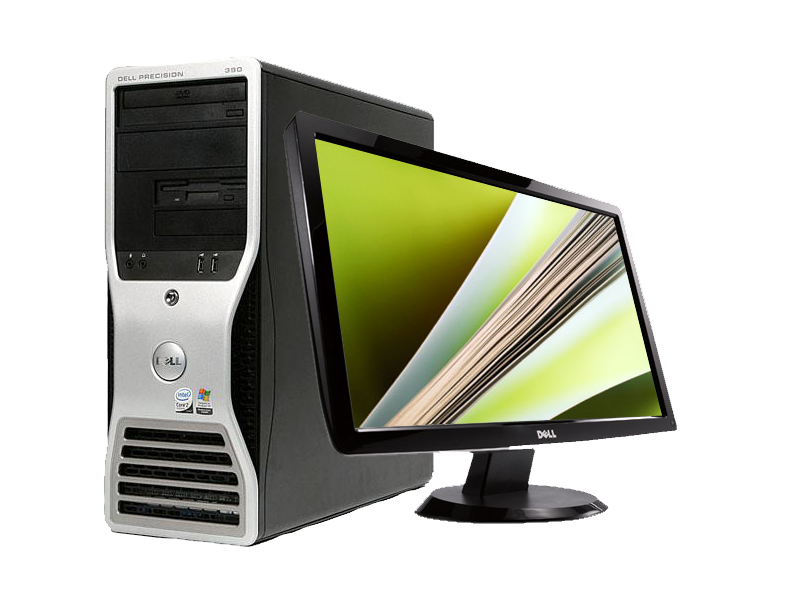 Product Description:
The Dell Precision 390 workstation delivers incredible performance and scalability at a great price. The 390 offers a smart blend of workstation technologies, including dual-core processors.
Programs that display intense graphics run smoothly and quickly on this workstation. Whether you're playing World of Warcraft on maximum settings or editing digital graphics/photographs, you won't have to wait for the Precision 390. If you want the perfect balance between speed, quality and affordability, then this is the system for you.
Product Specifications:
- Genuine Windows® XP Professional
-2GB DDR RAM
-256MB Quadro dual output extreme graphics card
-250GB performance hard drive.