Business Networking and I.T. Solutions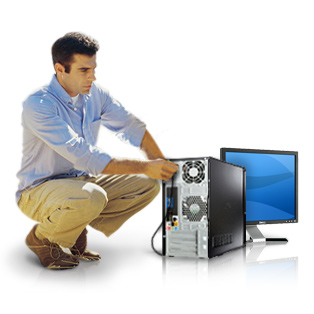 Questions? Comments? Call Us! 613 969 1165
MyZone Business Solutions has many years of experience in Business Networking and I.T. Solutions. We offer network Design, Installation and Maintenance for your I.T. needs, including Networking Server, PC outlets and Software needs. Our expert Technical team will enable you to focus your attention to running your business or organization.
We offer one or all of the following components:
A. Design & Installation
B. Service Contract
C. Training and Problem Solving Consultation
Three Phase Turnkey Service: The Setup, The Follow Up, The Boost Up
The Set-Up
A. Site Survey
1. Identify location of Network Server and PC Outlets
2. Identify Cable Line Drops – Assessment of drop ceiling, conduits, drilling requirement
B. Quotation
1. Network Lines: $150 Per Line Drop (Outlet)
2. Standard Patch Panel $250
3. Basic IT support for Software and network $40 per station per month
C. Installation
1. 2-5 Days (most small to medium businesses)
2. Testing all Equipment for optimal operation (optional-speed certification)
The Follow-Up
Networking & I.T Managed Support Contract
Three Steps to Get Support
1. Contact MyZone Business Solutions 24/7 Service
1. Instant Remote Assistance
2. Scheduled Site Visit – Assessment of Need. Our commitment is to keep your system operational. When your business is "down", we "drop" everything and get you "Up and Running".
3. Regular visits to Support and Enhance optimal use of technology. Often new staff require assistance, we can offer tips and help on the latest use of software applications.
The Boost-Up
- Providing immediate support on an "As Needed" basis.
- Our Contracts include Regular Assessment of PC's Performance during regular visits.
- An On-site "Spare – Ready to Go" PC.
- Training for company member to manage daily operations.
- How to integrate mobile devices into your system
- Assisting with day to day computer tasks and finding ways of easing your life around technology.